Festivals & Events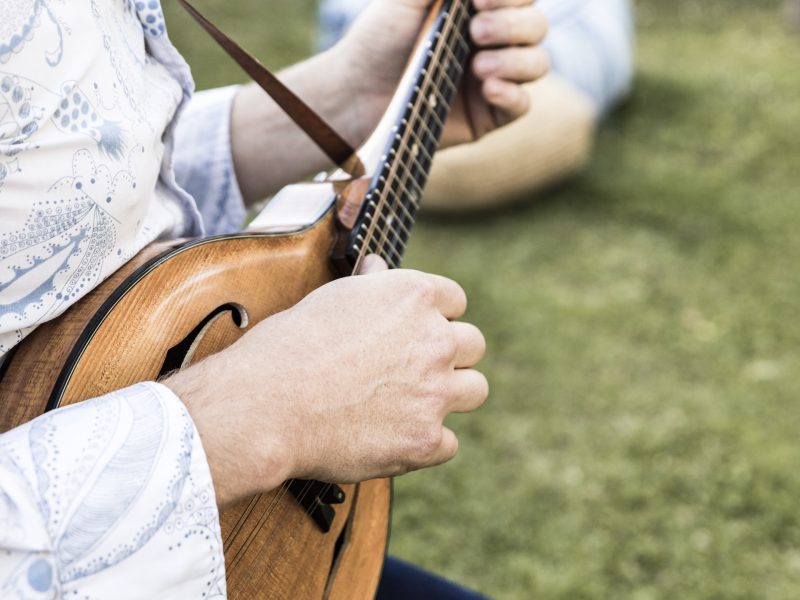 Running annually from Christmas Eve (24 Dec) to Australia Day (26 Jan), Moyneyanna Festival ensures the phrase 'I'm bored' is never spoken, with all ages activities and music being rolled out daily. The Festival starts with a free BBQ, Santa and a sing-a-long on Christmas Eve. On New Year's Eve the streets are lined with locals and visitors enjoying the vibrant colours and creativity of the old fashioned decorated float parade, followed by live music and fire-works into the night. Each day there are different events to suit all ages, like the duck derby on the river, classic wooden boats and much more.
Jazz comes alive in the most liveable community each February.
The Port Fairy Jazz Festival is a not for profit festival and organisation run entirely by volunteers, promoting all genres of jazz music in the picturesque surrounds of Port Fairy.
Every heart beats true at this three-day festival including workshops, open mics, dancing and jam sessions with music from more than 120 bands.
Macarthur's community run Music in the Vines Festival is a one-day event with a great line-up of regional artists, local food, and wines from the Henty Wine Region held at the Suffoir Winery & Brewery two kilometres west of Macarthur.
The festival also hosts an emerging talent competition, with young and up-and-coming acts and bands invited to enter, perform at the festival, and go in the running for prizes.
Buses will be running to this is family-friendly festival from Hamilton, Warrnambool, Port Fairy, Hawkesdale, Portland and Heywood showcasing what the Macarthur region has to offer.
Forty thousand people descend on Port Fairy each Labour Day long weekend in March to experience the toe tappin', thigh slappin' Port Fairy Folk Festival – a world famous independent music festival featuring jazz, blues, folk, acoustic, country, rock, and bluegrass music.
Local performers and international artists showcase their talents across the four day event. From the formal main stage performances to the informal street busking, there is something for everyone. The festival has a mix of ticketed and free events featuring all musical genres.
Koroit Irish Festival celebrates all that's Irish in this little patch of green in south west Victoria. The festival, hosted around the small town of Koroit, goes for three days every April. The festival host a stack of live Irish music, dancing, the Australian Danny Boy Championship, kids activities and street entertainment.
A series of weekends throughout June and July commencing Queens Birthday long weekend.
The Port Fairy Winter Weekends is a celebration of Port Fairy's history, culture and community. Events are held across two themed series of weekends throughout June and July. The weekends celebrate food, wine, arts, performance and music community, showcasing the winter romance of Port Fairy's …..
Highlights of the festival include the markets, a gourmet lunch, art installations, roving entertainment and plenty of kid friendly activities.
The Port Fairy Spring Music Festival was created in 1990 by the late British / Australian composer Michael Easton ARAM and the pianist Len Vorster and has been staged as an annual regional music festival since then.
The October festival presents classical and contemporary ensemble music in fresh and collaborative programming.